It's not often in life that you find a product with amazing benefits and uses that's less than the newest bestseller. We're thrilled that we can bring wellness, purpose, and abundance into your life with these products! See below for
our 20 favorite

oils

that will enrich your home without breaking the bank.
*
*Under $20 applies to members who order at wholesale prices and is not applicable to retail customers. It reflects pricing at the publication date and is in U.S. dollars.
1. Cedarwood essential oil $11.50 USD
Pamper yourself with an at-home scalp massage by warming a few drops of Cedarwood essential oil between your hands and rubbing it into your scalp for healthy-looking hair.
Combine Cedarwood with Lime essential oil and diffuse it for a refreshingly bright, sweet scent—like an ice-cold limeade after leaving the sauna.
2. Christmas Spirit™ $10.50 USD
This blend is formulated with Orange, Cinnamon Bark, and Spruce essential oils to invite holiday memories.
Combine 30 drops of Christmas Spirit™ essential oil blend with 2 cups of water in a glass spray bottle for a DIY air freshener.
3. Citronella essential oil $20 USD
Citronella essential oil is often used in outdoor candles, sprays, and lotions for family camping trips.

Use Citronella to create a DIY floating candle bowl for summer barbeques in the backyard.
4. Citrus Fresh™ $15.75 USD
Put a drop of Citrus Fresh™ essential oil blend onto cotton balls and toss them anywhere prone to unwanted odors such as shoes, basements, or trash cans.
This blend of citrus oils is balanced and made unique with a hint of Spearmint essential oil.
5. Clove essential oil $15.75 USD
Add a drop or two to your favorite unscented hand lotion to keep your hands moisturized.

Clove essential oil is an important ingredient in Young Living's Thieves® and ImmuPower™ essential oil blends.
6. Envision™ $19.25 USD
Engage your creative side and diffuse this unique blend of bold scents such as Black Spruce and Sage and elegant florals such as Geranium and Rose.
Diffuse Envision™ first thing when you wake up and visualize a successful and productive day.
7. Eucalyptus Radiata $19.00 USD
Turn your shower into a spa by putting 5–10 drops of Eucalyptus Radiata essential oil on a warm, damp washcloth and placing it in the shower just out of direct contact with the water while showering.
The Eucalyptus radiata tree is found primarily in Australia, where hundreds of eucalyptus species make up more than 75 percent of the continent's vegetation.
8. Fennel essential oil $17.75 USD
Reduce the

appearance

of pores by applying a neutral facial toner with 1–2 drops of Fennel essential oil on freshly washed skin.
Diffuse this licorice-like scent with Orange essential oil for a fresh springtime aroma.
9. Grapefruit essential oil $17.25 USD
Rub Grapefruit essential oil onto your wrists and breathe deeply during a midday slump—a burst of this citrusy scent can help give your afternoon a positive boost!*
This invigorating fruit is a hybrid of the pomelo and the sweet orange; the rinds are cold pressed to produce the fresh-smelling essential oil.
*Avoid direct sunlight or UV rays for up to 12 hours after applying product.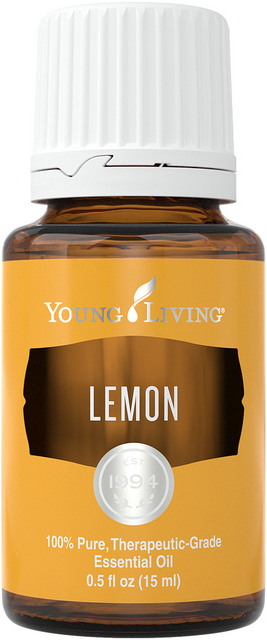 10. Lemon essential oil $11.50 USD
Encourage your teens to add a drop to their nightly moisturizer to reduce the appearance of blemishes*.

Lemon essential oil can eliminate odors and infuse your whole home with a clean, lemon-drop scent when diffused.
*Avoid direct sunlight or UV rays for up to 12 hours after applying product.
11. Lemongrass essential oil $11.50 USD
Lemongrass essential oil has origins in Southeast Asia and is distilled from the leaves and woody stalks of the lemongrass plant.

Add 3–4 drops of Lemongrass in a sink full of dishes, a load of laundry, or your all-purpose cleaner formula for an exotic, clean-smelling boost.
12. Lime essential oil $12.50 USD
With a bright and refreshing citrus scent, Lime essential oil smells just like freshly sliced limes.
Diffuse Lime during arduous work projects; its aroma adds creativity to any environment.
13. Nutmeg essential oil $13.25 USD
Nutmeg essential oil pairs well with many other oils, including Orange, Clary Sage, any Eucalyptus, and Ginger.

Its warm, spicy aroma is energizing and uplifting.
14. Pine essential oil $15.50 USD
Pine essential oil has a refreshing and empowering aroma.

Take Pine essential oil with you on road trips and use it with our USB diffusers to keep the car fresh the whole way there.
15. Purification® $15.75 USD
Keep an on-the-go air freshener in your bag by combining a couple drops of Purification and water in a glass spray bottle to freshen up hotel rooms, public restrooms, and offices.
Add this blend to dryer balls to create a fresh aroma in place of harsh chemicals.
16. R.C.™ $10.50 USD
Use R.C.™ with V-6™ Vegetable Oil Complex for a foot or back massage after your gym routine, outdoor adventure, or yoga practice.
Unwind from a trying day by adding 10 drops to a hot bath for a relaxing soak.
17. Rosemary essential oil $16.00 USD
This botanical, which is part of the mint family, is native to Mediterranean regions and has blue or purple flowers that give it an understated beauty.
Add 10–15 drops of Rosemary essential oil to shampoo or conditioner for healthier-looking hair.
18. Cypress essential oil $19.75 USD
Diffuse Cypress essential oil for a fresh and herbaceous aroma to compliment any living space.
Apply a couple drops of Cypress to your wrists for a sense of security and grounding to support your meditation practice.
19. Tangerine essential oil $16.50 USD
Massage Tangerine essential oil into your temples before you knuckle down for study time.*
Add it to a nightly facial cleanser for extra cleansing benefits and beautifying properties.*
*Avoid direct sunlight or UV rays for up to 12 hours after applying product.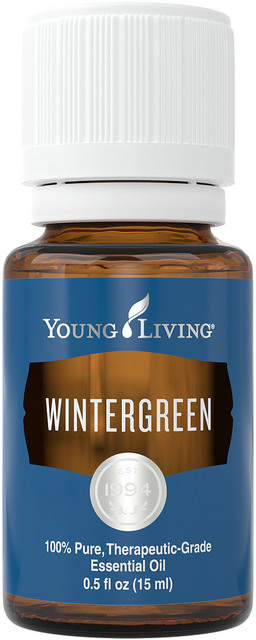 20. Wintergreen essential oil $18.25 USD
Add a drop or two of Wintergreen essential oil to an unscented lotion and apply it after rigorous activity.
Combine Wintergreen with Peppermint essential oil and diffuse it for a candy-like aroma that conjures up real-life fairytales.
Now that you're stocked up on new oils, you're ready to start creating unique blends. If you're not yet a member but want access to these incredible wholesale prices, see which membership is best for you
HERE.
Patti Friday: Reporting from inside 'The Art Dept.' at the international 'Embassy of Ideas'